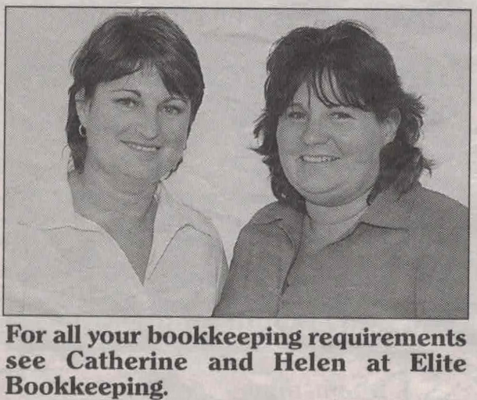 Twenty wonderful years - The Catherine Zenner Story
It is July 1st in the year 2000, and the then prime minister of Australia, John Howard, had successfully introduced the tax that he said he never would – The GST.

This meant that the days of businesses bringing their shoe boxes filled with receipts, into their accountants at the end of the year, had finished. Some businesses tried to do the work themselves, others didn't have the time, most were simply confused.

This sparked an idea in the mind of a young mother of three. There must be a better way. Businesses need my help. Let's start a business where I can help businesses with their bookkeeping. And so, in July 2001, a bookkeeping business was born.

From the humble beginnings of a desk at home, Elite Bookkeeping now has grown to two offices and 13 team members. The clients continued to pour in as word had gotten around that Elite was the place to go if you need bookkeeping help. Catherine and her team will always look after you and your business.

Fast forward 20 years, and it's now time for Catherine to take time for herself and Jack. Catherine, thank you for your professionalism, support, care, friendship, mentorship and hard work over the years. We wish you well and hope you have a long and happy retirement.

Linda Gell and Shaun Sullivan with our fantastic team of remarkable bookkeepers at Elite Bookkeeping and Business Solutions continues Catherine's legacy and business philosophy into an exciting future.
Read More